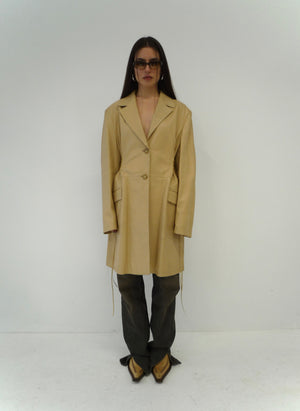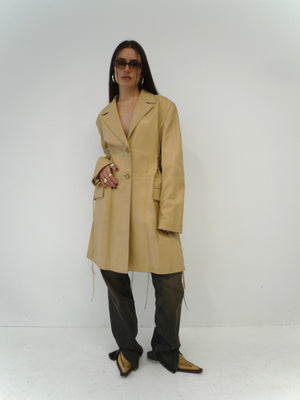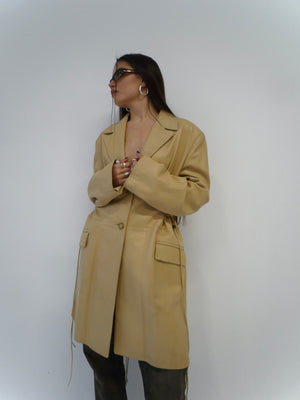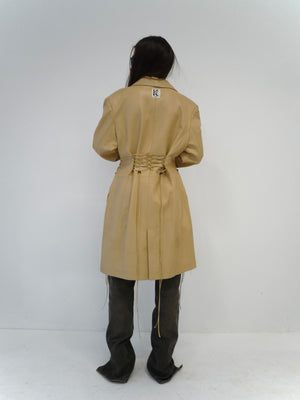 001 Beige Leather Jacket
Every piece we create at Reconsider Studio is a special individual and made out of already existing clothing. We dedicate ourselves to produce as sustainable as possible and to give every piece of clothing a new and longer life.
Do you have a question about sizing? Feel free to send us a message.
Size: 38-42
Fabric: 100% leather 

Max Sizing Blazer:
Bust : 103cm
Waist : 88cm
Hips : 113cm

Full Length Blazer: 92cm
Full Length Sleeves: 63cm

Model Size Ivet:
Bust: 81cm
Waist: 60cm
Hips: 81cm
Length: 160cm